Give Yourself
the Best Gift:
Retire in Comfort
Are you on the right track to a healthy retirement?
Effective retirement planning is not as simple as contributing to your workplace pension or saving in an RRSP rigorously for decades. Everlife Wealth Management provides a comprehensive strategy to maximize your position for retirement.

It's well known that the sooner you start, the healthier your financial future will be so that you can live your best years now and well into your retirement. If you are in retirement, you want to make certain the money you have accumulated continues to work for you.

However, what happens if you are not in a healthy position? As the proportion of our population is nearing retirement increases dramatically, there are growing concerns over the ability to finance effectively in the future. This impacts you and how you plan your future.
Effective retirement planning is achieved by: 
Do you relate to these statistics for Canadians?
Statistics for Canadians over the last decade shows that:
The Three Pillars of Retirement
Personal Retirement Savings
Personal savings is still the primary source of retirement income. This includes any investments and assets. RRSP is a well-known investment vehicle used to save for retirement. It takes advantage of tax breaks and is a crucial component when planning for your golden years.
There are various government programs for retirement. However, they provide little support and, as a result, cannot be the only source to rely on. Given this, we cannot ignore them as a part of a well-balanced retirement plan.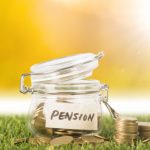 Not many Canadians have an employer-sponsored pension plan. The ones that do, the vast majority of plans are inadequate and underfunded. In 2018, only 37.5% of paid workers had pension coverage. It's essential to understand how pensions play into your overall retirement plan.